About me
About me
My aim is to provide a high-quality remote administration and business support service to solopreneurs, entrepreneurs, startups and business owners in a professional, confidential, accurate, efficient and cost-effective way, using good quality technology.
What you can expect from me is:
A high level of confidentiality at all times
A high level of professionalism
Conduct of business to be efficient and cost-effective
A clear understanding of your business and the way in which you like to work
The use of up-to-date equipment and technology as appropriate to ensure efficiency and best practice
Work completed to an agreed timeframe
A flexible and open-minded approach to business
Clear lines of communication established
Operate with a high level of integrity
Polite and courteous at all times
Approachable
Solutions focused and results orientated
Regular review meetings (after first 6 weeks, then every quarter)
Provide you with back up support in the event I am unavailable
A sense of humour!
On a personal level, many experiences have shaped me and made me into the person I am today. From my upbringing to my career paths to my passion to explore the world, these different chapters of my life have all had an impact on me in one way or another.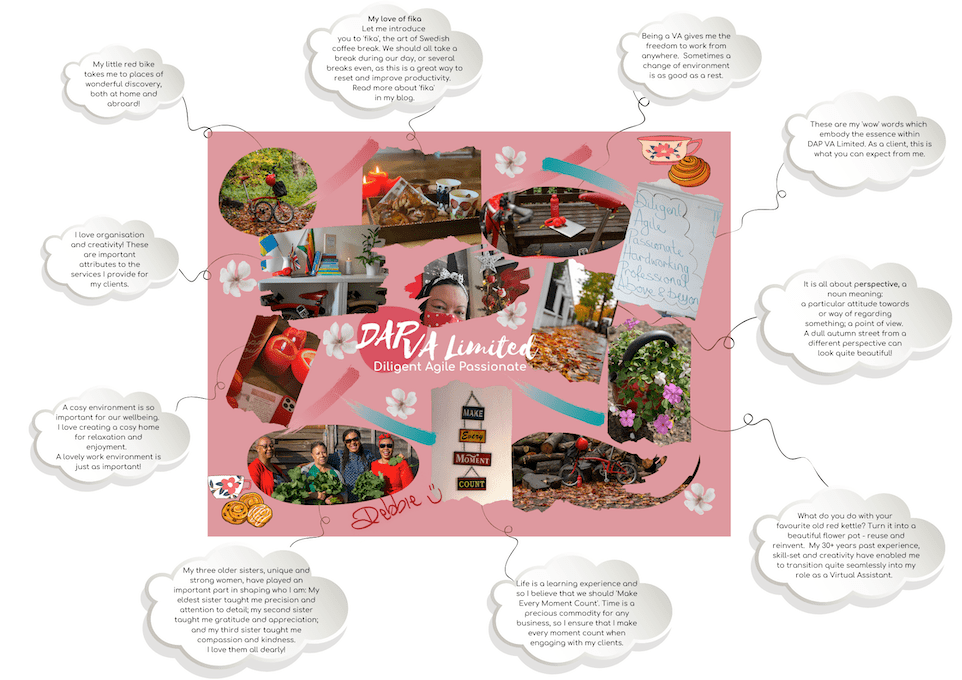 We are all on a journey which sometimes leads us to unplanned places to meet amazing people we might otherwise have never met.
This is me and in the words of Michelle Obama, 'I am becoming'!